I love everything English... I have been known to ruin a weekend hooked on an English masterpiece theatre (Downton Abbey two weekends ago) or an english historical fiction (Katherine anyone?). When at the auctions I am a sucker for English Antiques (a gorgeous circa 1840 campaign chest is my latest "win"). I dream about Holland and Holland and a walk in the woods. I collect antique watch fobs and match strikers from Portobello and Bermondsey market. Smarties dont stand a chance around me. But... up until today, I have to admit that I have had little to no interest in the upcoming Royal Wedding until I learned that extraterrestrials will be tuning in for the event. Yes, Aliens.
(Read the full story, click HERE: Retired Air Force Major Predicts UFO Sightings at Royal Wedding: http://www.aolnews.com/2011/03/30/retired-air-force-major-predicts-ufo-sightings-at-royal-wedding/)
My sister and our friend Lauren drew their representation of Charles and Diana's wedding in 1981... Take a look. My parents framed it and put it in our third floor playroom when we were little. I loved it when I was little, and love to think of Hilary and Lauren drawing it as little kids, they would have been about 5 years old. I think Hilary and Lauren new something back then... check out the black alien space ship in the top right hand corner... Lots going on in the sky that day...
Most people are wondering what the wedding will look like down to every last detail. Legoland has answered all those questions with their latest creation of The Royal Wedding. They built the entire thing, and didnt leave out any details-- from Buckingham Palace to Kate Middleton's gown (and gloves) to guests including pregnant Victoria Beckham, Elton John (love the hat) and Sir Paul McCartney. Very cool.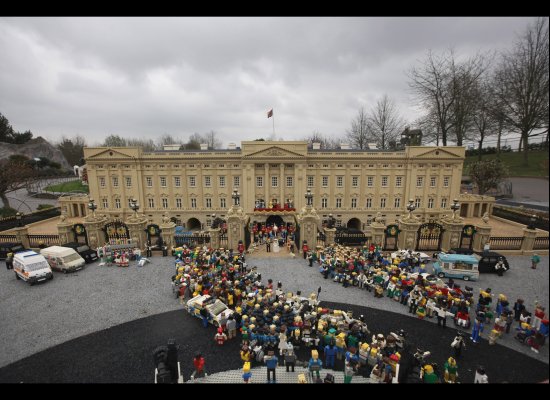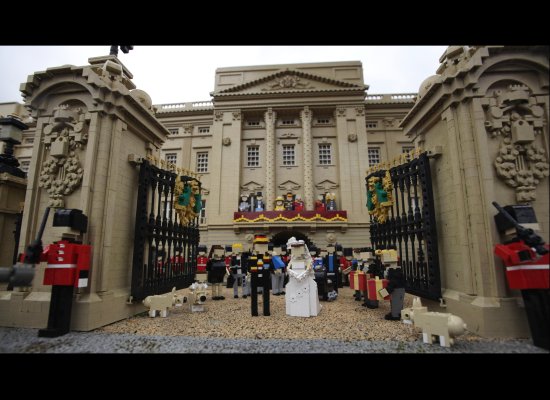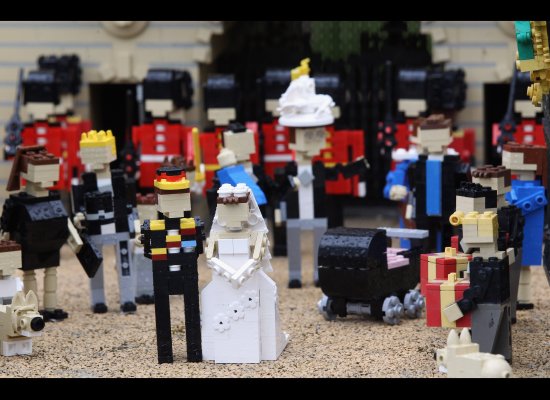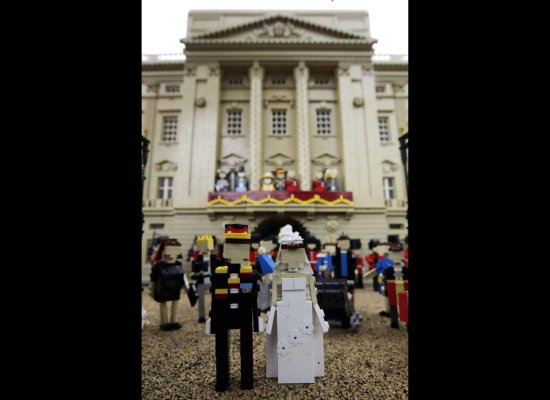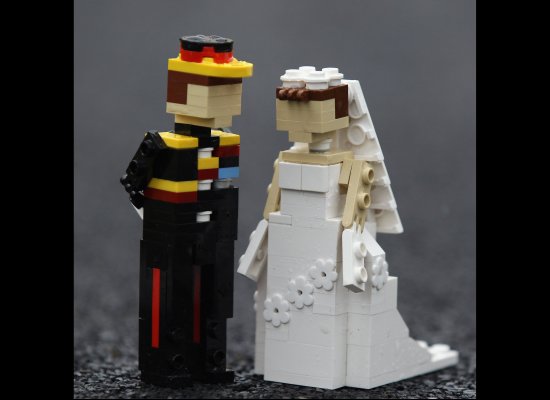 Between Legolands masterpiece and the Alien invasion maybe we've seen and heard everything. But I hope not, now I'm hooked!